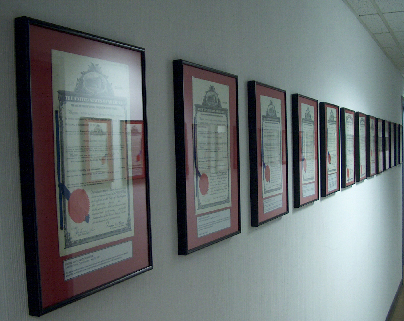 History:

The resistance welding industry began in a garage in Detroit, Michigan in 1936, where we developed the world's first weld control "timer".

Today, the WTC group, the world's largest provider of resistance welding technology, owns patents in every industrialized country in the world. We have rolled up the largest network of resistance welding expertise with the integration of Weltronic, Technitron, Robotron and Medar in North America.

Teamed up with our partners Nadex in Japan, we have global coverage for our welding solutions. Shanghai Medar complements our global team in an emerging market in China.

Quality:

Our commitment to quality welding equipment has never been higher. And our capabilities have never been greater. Our manufacturing facilities are certified to meet ISO 9001 standards and the US automotive QS 9000 standards with TE supplement.

Our affiliation with international corporations has literally allowed us to provide our customers with the best application knowledge with quality design, manufacturing techniques and timely service available.